AliveCor
常规价格
RM1,200.00 MYR
促销价
RM1,250.00 MYR
单价
单价
销售额
售罄
Modes: 1-lead EKG & 6-lead EKG
Detects AFib, Bradycardia, Tachycardia & Normal heart rhythm
6-lead ECG gives your doctor more detailed heart information
Provides doctors visibility into certain arrhythmias that are leading indicators of cardiovascular disease
6 times the data.
From the comfort of home.
Never before has more heart health information been available at your fingertips. Share detailed 6-lead ECGs with your doctor for a better view of your heart. And help your doctor provide you with even better care.
 1 year warranty (T&C applied)  
Share
查看完整详细信息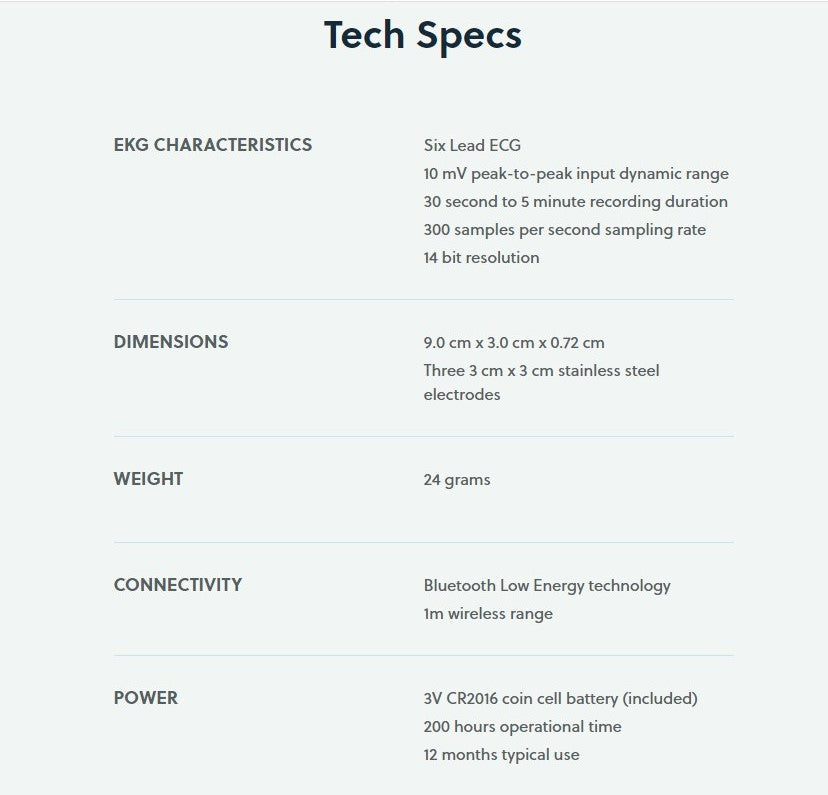 OUR FEATURED PRODUCT
Introducing KardiaMobile 6L
NEW TECHNOLOGY BEHIND
Overview
Two sensors on top.
And now, a third on the bottom.

KardiaMobile 6L has two electrodes on the top for your fingers, and one on the bottom to contact the skin of your left leg. KardiaMobile 6L delivers EKG leads I, II, III, aVL, aVR, and aVF. All without messy gels and wires.
WHY KARDIA
Manage Your Condition
Instantly detect atrial fibrillation (AFib) and normal sinus rhythm with a 30 seconds ECG
Trusted
FDA-cleared, medical-grade ECG recordings
Easy To Use
Just put your fingers on the sensors---no wires, patches or gels required
Portable
Check in with your heart on the go. Just slip it in your pocket and take it with you anytime, anywhere
Personalised ECG tracker
Check in with your heart on the go. Just slip it in your pocket and take it with you anytime, anywhere
YOUR HEART HEALTH AT YOUR FINGERTIPS
Our Features
"A proven, reliable mobile ECG device with a solid algorithm for rhythm diagnosis." ---------The Sceptical Cardiologist

1-lead ECG / 6-lead ECG

Detects AFib, Bradycardia, Tachycardia & Normal Heart Rhythm

6-lead ECG (I, II, III, aVL, aVR, and aVF) gives your doctor more detailed heart information.

Provides visibility to doctors into leading indicators of cardiovascular disease
Two Models Based On Your Need
SMALL, LIGHT AND CONVENIENT
EASY TO USE
Before You Buy
Compatibility
Learn more about your heart
Reducing Stress With AFib >>